Skip to main content
Click me
Welsh language Tintern Abbey Pamphlet Guide
£1.95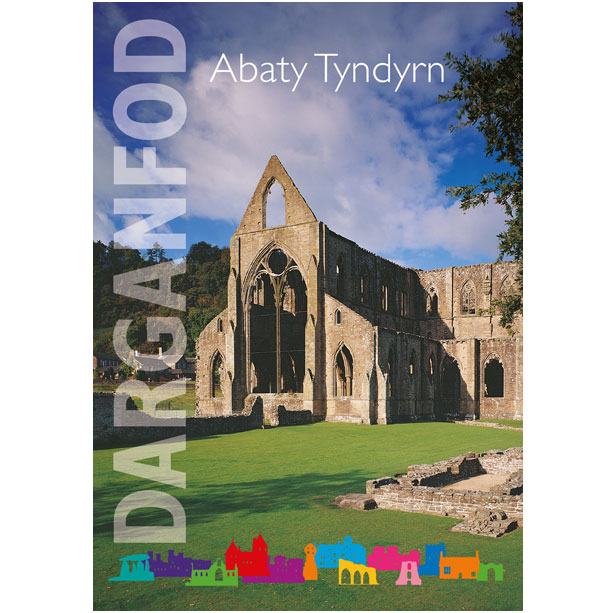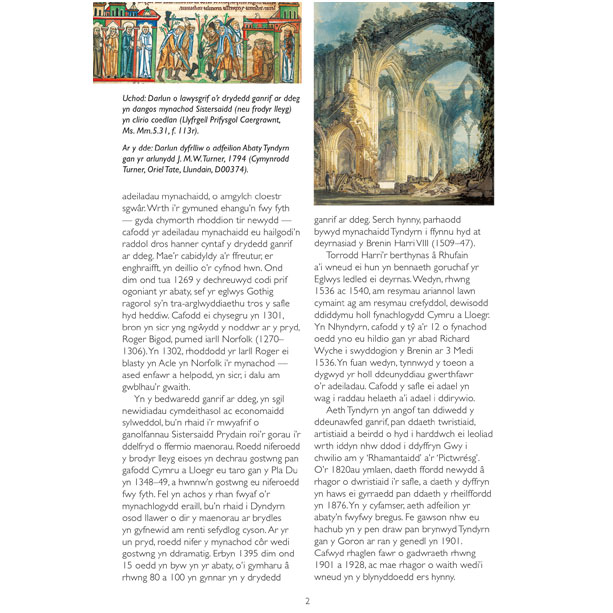 Welsh language Tintern Abbey Pamphlet Guide
£1.95
Quantity
Tintern Abbey was established by Walter fitz Richard de Clare, the Anglo-Norman lord of Chepstow, on May 9, 1131. This was only the second centre to be established by the Cistercians throughout the British Isles, and this is where the order brought its new and innovative kind of monasticism to Wales. The original community of 13 'white monks' came to the Wye valley from the French abbey of l'Aumône (Loir-et-Cher), a branch — or 'a daughter'— to the great mother-abbey of the Order at Cîteaux in Burgundy. The site that was chosen for the new abbey, in this relatively remote and wooded part of the valley, far from the world's clamour, is typical of a Cistercian site. It was also essential that the young community could secure land in order to thrive. Fortunately, Walter de Clare had given the monks a significant estate on both the Welsh and English banks of the Wye. Wherever possible, this land was organized into typical compact farms of the kind preferred by early Cistercians.

These farms were called manors. During the twelfth century, the abbey's army of lay brothers would have been busy creating areas for arable farming, building farm buildings, cutting woodland, and draining coastal marshland to improve production levels. A clear sign of its success was that Tintern Abbey had established its own branch, in Kingswood, Gloucestershire, in 1139.
Product Code: CPC00034
Published 2016 / 8 pages / ISBN 978-1-8576-331-6
Size 150mm (w) x 210mm (h) Welsh language
Shop products
Prices shown are for UK delivery only. To discuss overseas orders please email CadwOnlineShop@gov.wales.
Delivery information
Standard UK delivery (by Royal Mail or Courier) £2.95
Standard Delivery
Applies to UK standard rate delivery only – you can expect delivery by Royal Mail or courier within 7 working days of placing your order.
It may take longer to deliver to remote areas, including the following post codes: AB, BT, DD 8-11, HS, IV, KA 27-28, KW, PA20-23, 28-29, 31, 34, 41 onwards, PH8, 10, 16, 18 onwards, TR21-25, ZE.
When will my products be delivered?
After you have placed your order online, we will send you an order confirmation email with the subject 'Cadw Online Shop — thank you for your purchase'.
If you have not received this email within 24 hours of placing your order or your products have not been delivered within the timescale stated in the email, then please email: CadwOnlineShop@gov.wales
Returns and refunds
Our online tickets refund policy:
ticket prices, ticket availability and site opening times can be found on cadw.gov.wales
tickets and booking fees must be paid at the time of your order and tickets cannot be reserved pending payment
all online tickets for events are non-refundable unless the event is cancelled by Cadw whereby a full refund will be given
all online day admission tickets are non-refundable
online tickets cannot be exchanged, transferred or resold for commercial gain
defaced or altered tickets may be void and the holder will be refused admission
proof of entitlement for certain online ticket purchases may be required on entry e.g. Student
we're sorry but discount vouchers, promotions or any other offers are not valid when purchasing tickets online, including Tesco Clubcard vouchers.
Our shop returns policy
We hope you will be delighted with your purchase. Should you wish to return a product (excluding publications) bought from us, we will be happy to refund or exchange in full.
Important: 
Publications can only be refunded if faulty/damaged during transit or prior to dispatch, or if the incorrect publication/s is sent to you by us.
Items must be unused, in original packaging (with labels) and returned within 30 days of receiving your order. This policy is in addition to your statutory rights and consumer rights.
To arrange a return, please email CadwOnlineShop@gov.wales where you will receive a Returns Authorisation Code and a returns form. Goods should be returned along with your completed returns form to:
Cadw Retail — Online Shop
Welsh Government
Ty'r Afon
Coed Bedwas Road
Caerphilly
CF83 8WT
Please send your package using a secure or traceable method and keep your proof of postage.
Return costs are borne by the customer unless an item is faulty. 
If we sent you an item you did not order (an "incorrect" item), please email us and we'll send you a pre-paid postage voucher in order to return to us.
All refunds will be processed within 14 days from the date the returned items have been received.
Refunds will be credited back to your original method of payment within approximately two days of being processed. Depending on your bank, it may take longer for the credit to appear on your account statement.
Please note: If you have purchased an item at a Cadw shop and would like a refund, this can be processed in store only. Please do not use the above process.
Items we are unable to refund or exchange
We are unable to offer a refund or exchange on the following products (unless faulty):
publications; such as guidebooks / guide pamphlets
perishable goods; such as food
personal grooming products
cosmetics
pierced jewellery
unsealed CD, DVD or videos
We will refund you the full delivery charge when a product is returned as faulty or damaged, but not when a product is simply unwanted.
Faulty items
If an item is faulty, please contact us on 03000 250022 or email CadwOnlineShop@gov.wales to discuss arrangements for the return or replacement of the item.